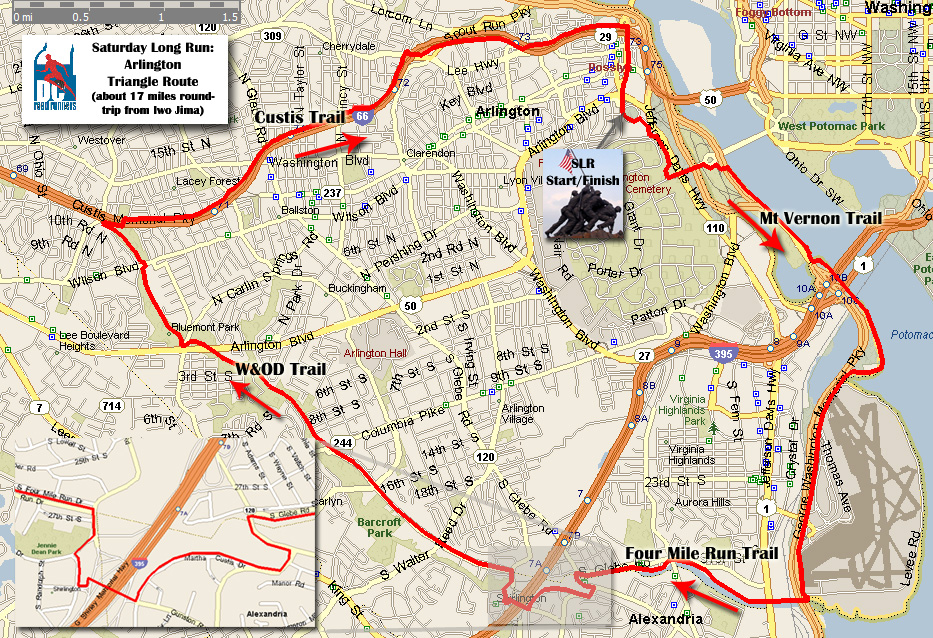 Yesterday, I went on a 16.29 mile bike ride with a friend around the Arlington Triangle. This is a loop around Arlington that goes rough an interconnection of four separate trails, including some great views of the monuments while riding along the Potomac. Turns out Arlington is not just a great place for walking, but for biking too.
You can see a detailed map of our route, including our ride times here.
In addition to biking, I have also done quite a bit of running and swimming over the past few weeks. After having so much success with my weight loss, I figured the next logical step is to start focusing on my fitness. Stay tuned for more on this.
P.S. - This post was entirely written and formatted on my iPad using a new Blogsy app. I hope to share some thoughts on this soon.